Multi-Day Tours
Unforgettable Adventures, Endless Discoveries
Embark on an extraordinary journey of unforgettable adventures and endless discoveries with our multi-day tours of Bangalore. Prepare to be captivated by the city's vibrant spirit as we take you on an immersive exploration of its diverse landscapes, rich history, and cultural treasures.
From the moment you join us, you'll be swept away by a carefully crafted itinerary designed to showcase the very best of Bangalore and its surrounding regions. Whether you're a nature enthusiast, a history buff, or a connoisseur of local flavors, our multi-day tours cater to a wide range of interests and preferences.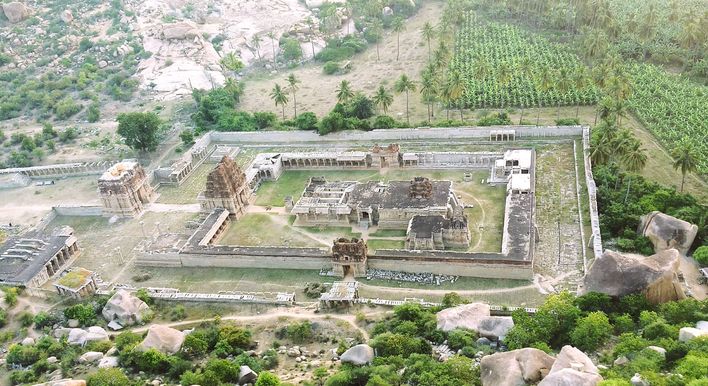 Hampi, a UNESCO world heritage site with nearly 1600 monuments of significance, was the power centre of India's most significant medieval Hindu kingdom and among the world's wealthiest regions in the 16th century. Portuguese and Arab writers speak of riches and a grandeur not seen elsewhere during its heydays. Over two days, we will explore the most exciting and majestic monuments and temples.
Day One: Depart at 6:30 am from Bangalore, and after a sumptuous breakfast enroute, arrive in Hampi. Check in to your hotel and post lunch, we begin our exploration. Sites include the Royal Enclosure, Queen's Bath, Hazara Rama Temple, and Malayavanta Raghunatha Temple Sunset Point. Dinner is at your hotel.
Day Two: Vijaya Vittala temple and Bazaar precinct. After that, we explore the Elephants Stables, The Zenena area with the Lotus Mahal, Virupaksha temple, Hemakuta hill, Sasivekalu Ganapathi, Lakshmi Narasimha statue, etc. Post lunch, drive to Bangalore and, if time permits, explore Chitradurga Fort.
2 Reviews
Immerse Yourself In The Breathtaking Beauty Of Bangalore
Immerse yourself in the breathtaking beauty of Bangalore's lush parks, gardens, and lakes. Wander through the enchanting Lalbagh Botanical Garden, where a stunning array of flora awaits you at every turn. Discover the serene tranquility of Ulsoor Lake, where you can unwind and soak in picturesque surroundings.
Explore the city's historical treasures as we guide you through the ancient architecture of the Bangalore Palace, the ornate Tipu Sultan's Summer Palace, and the intricately carved temples that bear witness to the region's rich cultural heritage. Our expert guides will share fascinating stories and insights, bringing the past to life and deepening your connection to the city's history.