Introduction
A tour we think you'll love
Nestled along the banks of the River Cauvery lies Srirangapatna, an island that marries history with architectural grandeur and fabled tales. It is an oasis that pulls you away from the relentless hum of Bangalore. Here, legends unfurl with each step, and timeless structures echo stories of valour and transcendence. It's not merely a geographical shift; it's a leap through epochs and beckons to world explorers and curious corporates alike.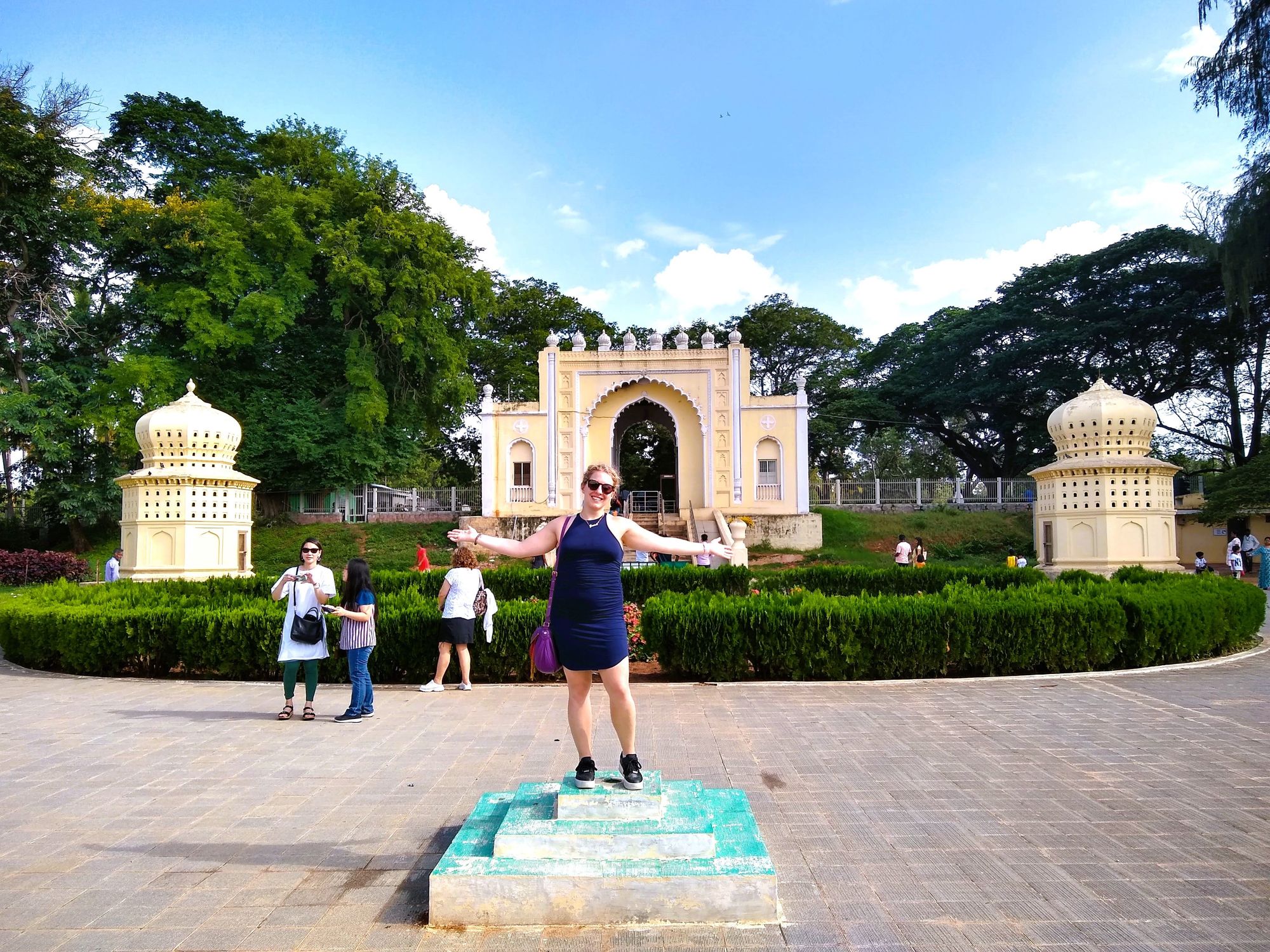 Why Srirangapatna?
What makes Srirangapatna an irresistible lure is its tapestry of epochs interwoven so seamlessly it's like stepping into a time machine. Here, the air is thick with stories of courageous rulers, their opulent courts, and the strategic battles that shaped the subcontinent. Imagine walking through a labyrinth of streets where each cobblestone might have witnessed the rise and fall of empires. It's a sanctuary for architectural enthusiasts, where ancient temples coexist with colonial relics, making for an outstanding tour. But beyond the stone and mortar, it's myths and legends that sew the fabric of Srirangapatna together.
I am lost for words to describe how cool this experience was. Everything worked to perfection, from the hotel pick-up to the moment I was dropped back. Praveen has been an amazing accompanying guide, with a great history knowledge and a great feel for the tourist's needs. The food served during breaks was excellent, and the Srirangapatna experience was one of the most amazing of my entire life, Mysore Palace will just take your breath away. But Praveen was for sure the highlight of the day, he makes the whole experience so much more enjoyable, just a great human being. 10/10 would recommend it to anybody, and will for sure take another one of Praveen's tours when I'm back in Bangalore! – Climber176644
The Journey to Srirangapatna
Leaving behind Bangalore's skyscrapers and traffic jams, your journey to Srirangapatna is like stepping through a portal. You'll trade the city's clamor for a rural village setting so serene it could be a painting—a tableau of historical sites, emerald fields, and pastoral landscapes. As you draw closer, the River Cauvery guides you toward an island that has stood as a sentinel of history for centuries.
The River Cauvery Experience
Your first encounter with Srirangapatna is through the glistening eyes of the River Cauvery. With Hidden Gems Tours, this riverside communion is sanctified by a lunch that's less about eating and more about experiencing.
Indulge in a lavish spread of local delicacies, each echoing Srirangapatna's rich culinary heritage. It's a tranquil hour where nature and nourishment engage harmoniously. The break is an invitation to breathe, reflect, and prepare for the historical tapestry you're about to unravel.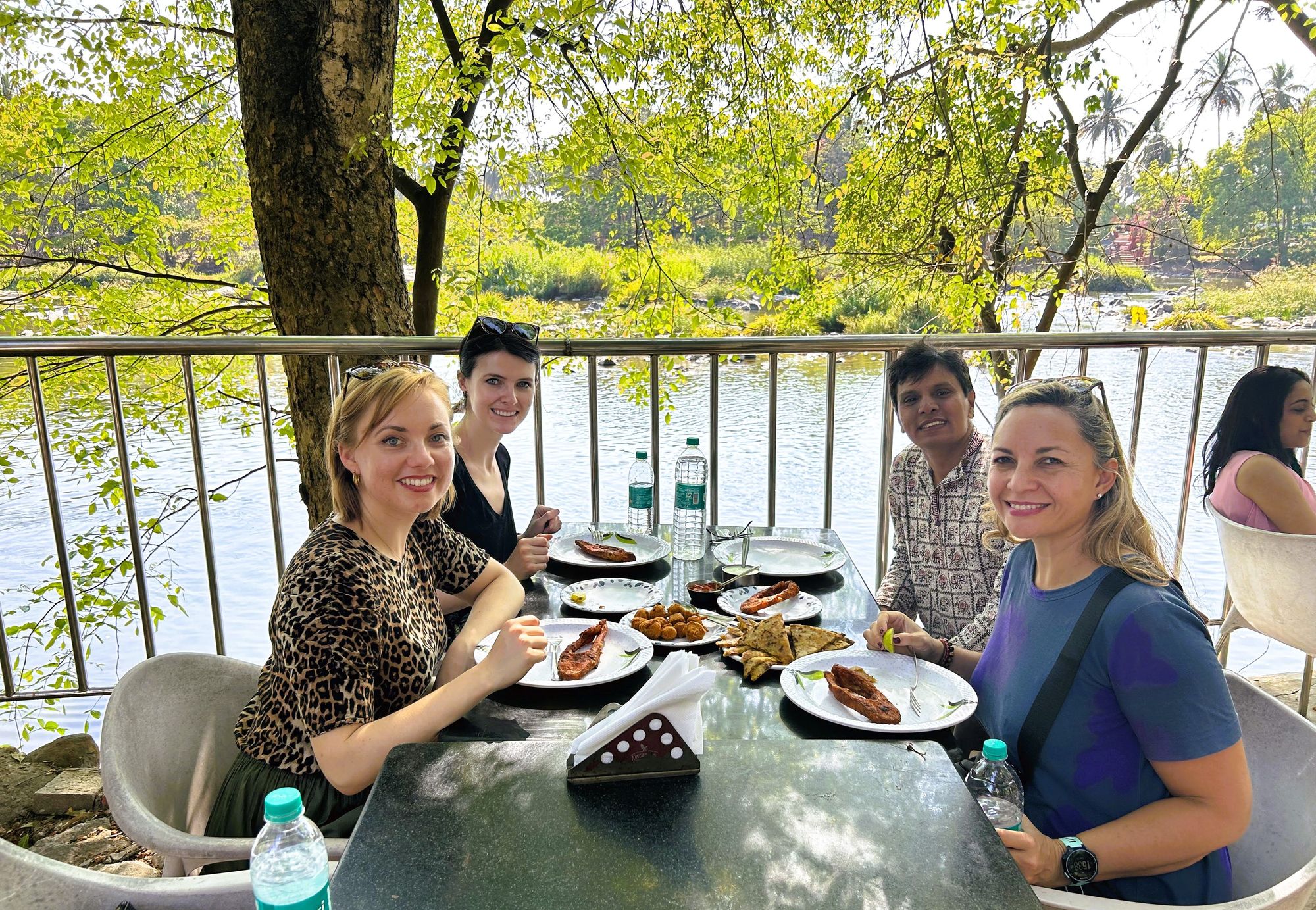 Dariya Daulat Palace – The Heart of History
The Dariya Daulat Palace is more than a structure; it's a living manuscript where history is etched in wood and color. As you step through the carved doors of this wooden palace, you find yourself enveloped in a kaleidoscope of frescoes.
Your knowledgeable guide, a historian in their own right, threads the narrative, connecting you to Tipu Sultan, the Tiger of Mysore. The 45-minute tour is not a mere walkthrough; it's a journey through corridors of time, where each mural tells the tale of a bygone era.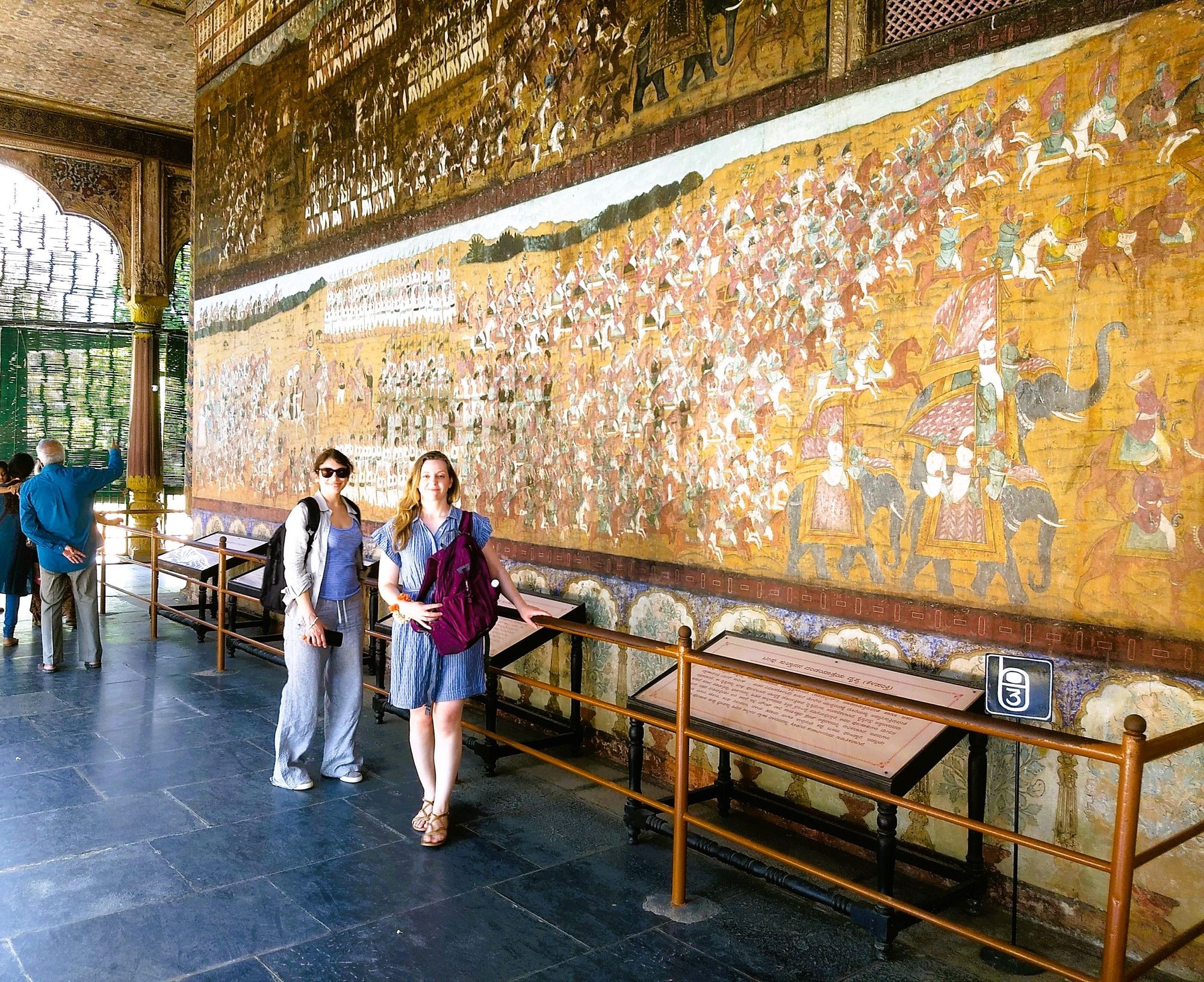 Colonel Bailey's Dungeon
It is an oblong structure with a low vaulted brick-and-mortar roof and a series of arches resting on massive pillars that divide the interior into bays. Along the walls are stone slabs with holes for chains to bind prisoners to the walls. In it, many English war prisoners, including Col. Bailey, were kept captive by Tipu Sultan. Since Col Bailey's death here in 1782, it is named after him, a daunting reminder of the region's history.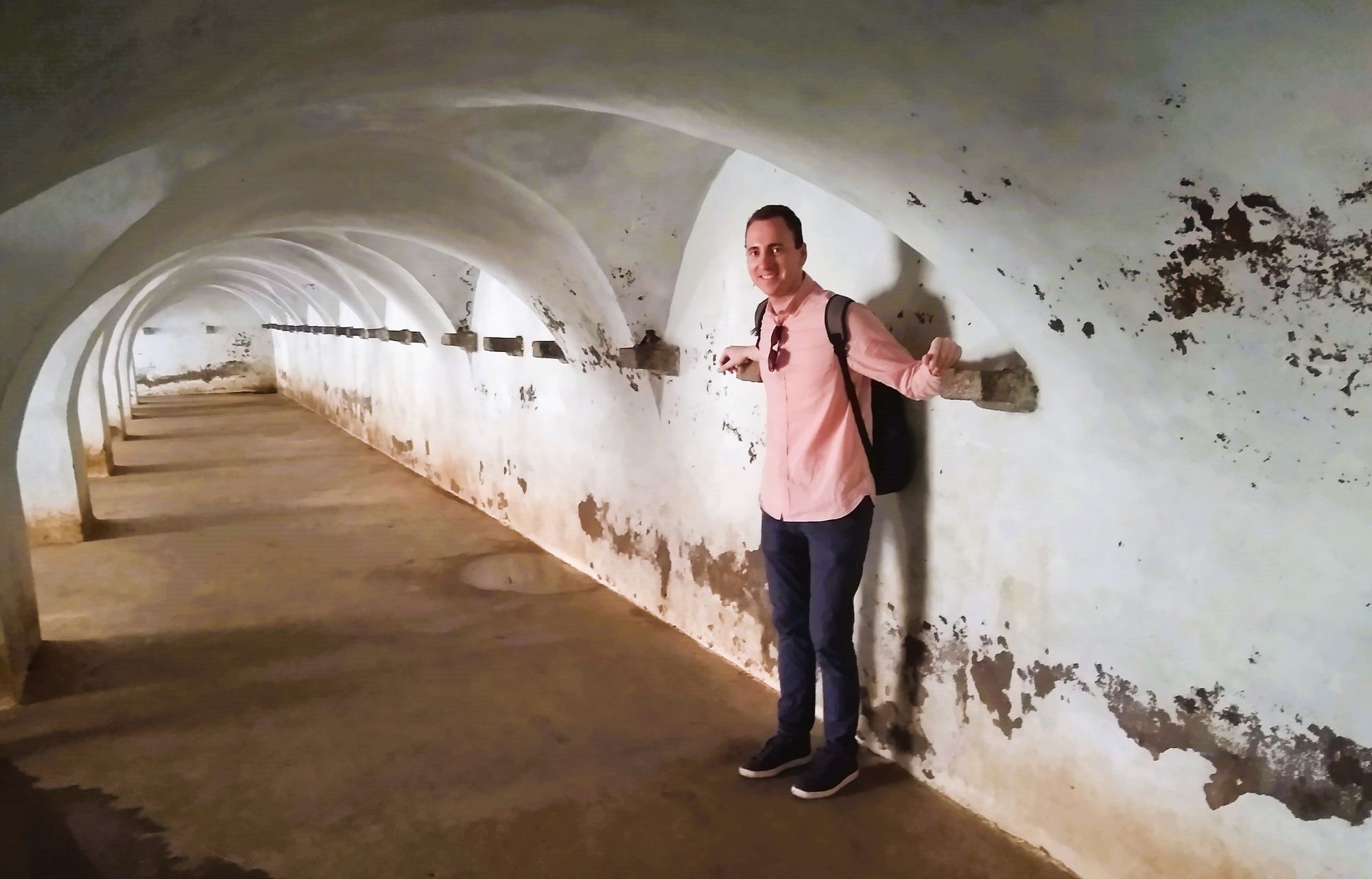 Gumbaz e Shahi
The Gumbaz is a Muslim mausoleum and the burial chamber of Tipu Sultan and his parents. It is situated in the centre of a landscaped garden and is one of the most prominent structures of Srirangapatna. The present doors are crafted from ebony with ivory. The Persian-style Gumbaz has sprawling corridors and walls decorated with tiger stripes, a favourite of Mysore's very own tiger.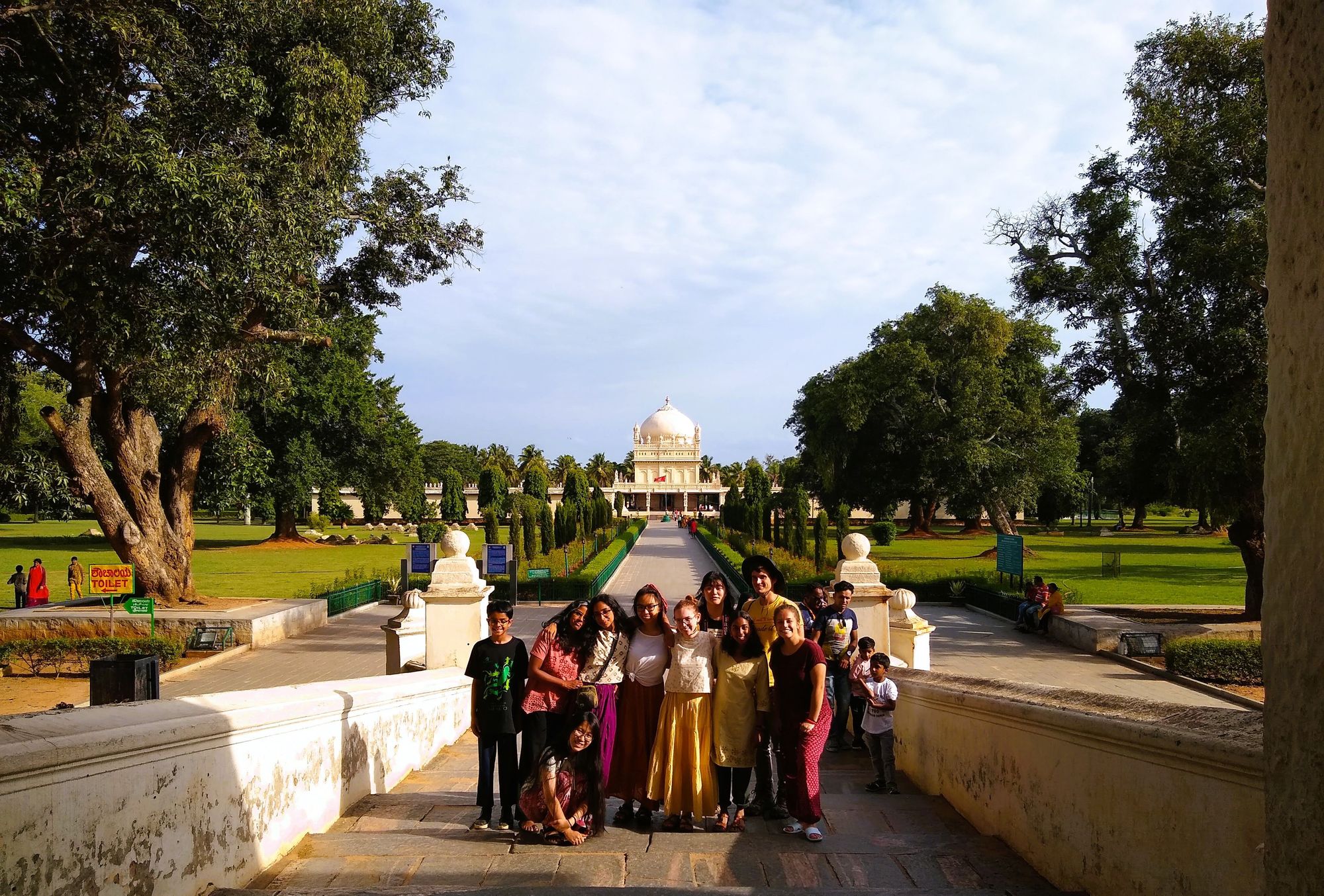 Sri Ranganathaswamy temple
Visit this beautifully carved temple dedicated to Lord Ranganatha, an avatar of Lord Vishnu. This holy site is among the oldest continuously active temple in India. Several beautiful additions have been made to this monument by the Hoysalas , Vijayanagara rulers and Wodeyar kings after its humble origins in the 9th century by the Ganga kings. The river Kaveri surrounds the temple complex, creating a charming vista.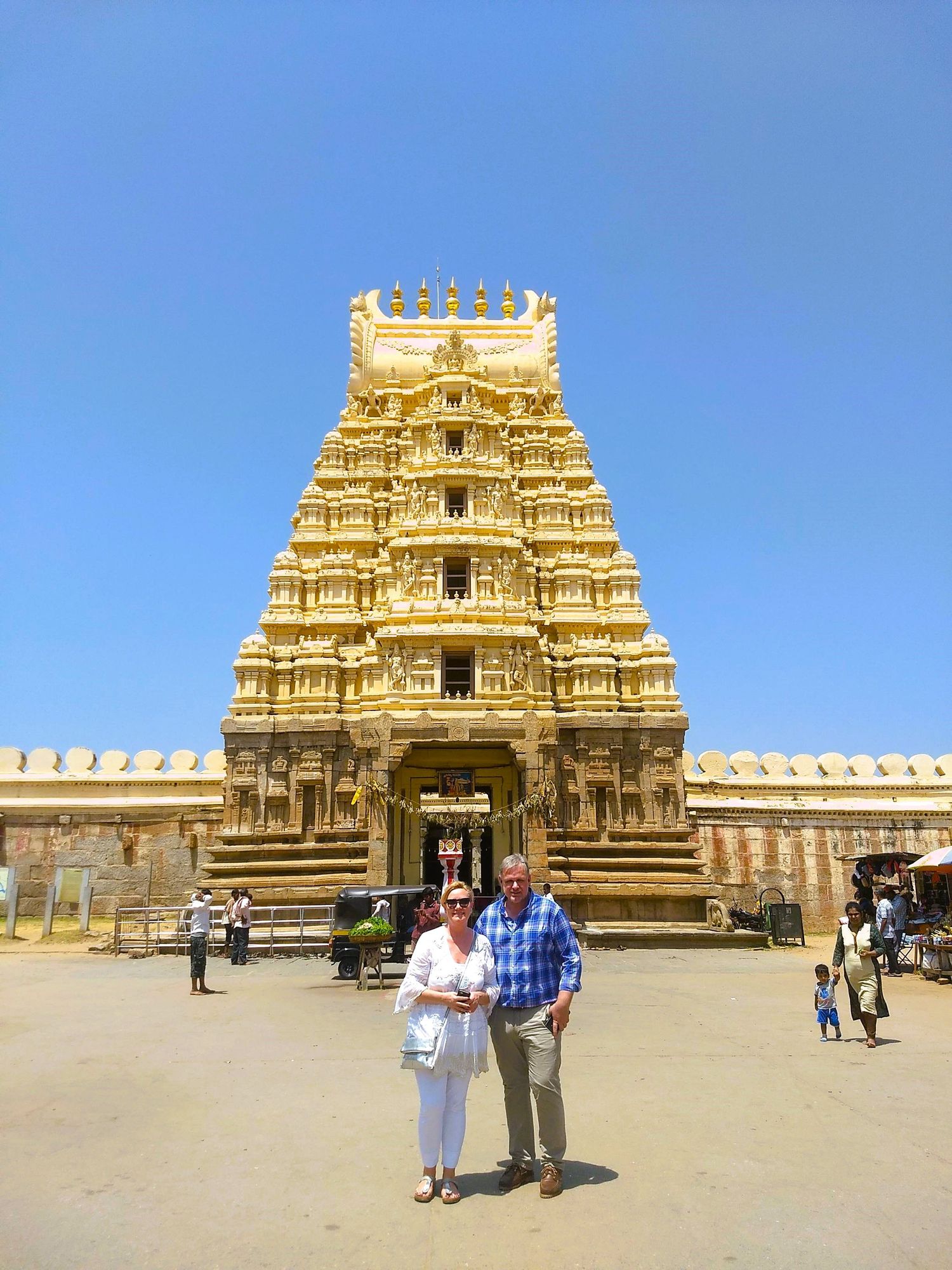 Ranganathittu Bird Sanctuary
Spread over an area of 0.67 sq km on the banks of river Kaveri, Ranganathittu Bird Sanctuary is an unmissable stop for nature lovers. It is a birder's paradise with around 170 different species of birds, from Painted Storks and Black-headed Ibis to Spot-billed Pelicans.
The Sanctuary offers guided boat rides with trained staff that help visitors spot and identify various birds. You might even see marsh crocodiles in the waters!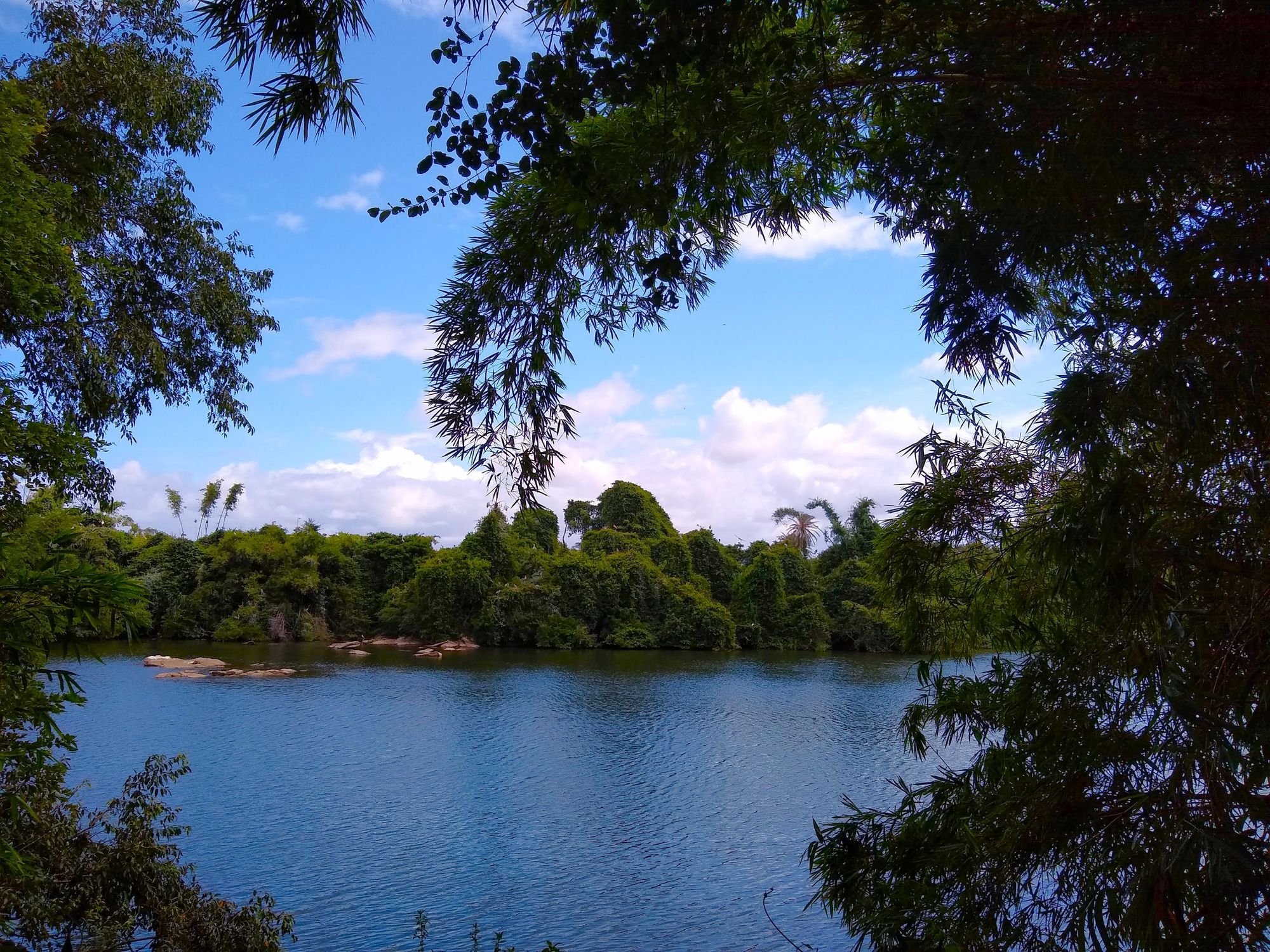 Finishing Thoughts
Srirangapatna is not just an island; it's a vibrant tapestry where Indian history, culture, architecture, and lore intertwine in an intricate dance. You can capture some amazing photos here to immortalize your trip. It is where the past converses with the present, where myths are as palpable as the stones underfoot. Tempted to witness this remarkable blend of culture and history? Then, move beyond the pages of this blog. Book the Srirangapatna Tour with Hidden Gems and step into a world that defies the ordinary.
References:
1) https://www.karnatakatourism.org/skc-food-srirangapatna/
2) https://traveltriangle.com/blog/daria-daulat-bagh/