According to researchers at MIT's Human Dynamics Laboratory, conversations outside of formal meetings are the most important factor that contributes to team success.
In today's corporate world, detachment among team members is taking a toll on employees' physical and mental health. No wonder a whopping 84% of employees insist upon a comprehensive mental benefit plan.
A tour we think you'll love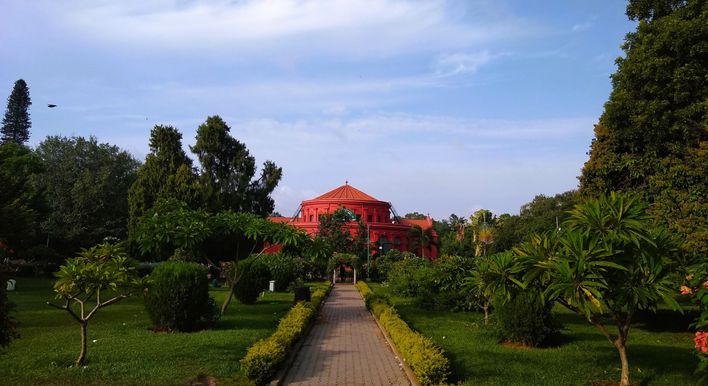 BANGALORE THROUGH THE AGES TOUR
From ₹8,900
View tour
Including out-of-the-box team-building activities can help corporate teams bond more effectively than via conventional means, such as meetings. These activities promote team members getting to know each other better along with healthy competition. Hence, corporate team-building activities are now the new norm!
Corporate team outings can infuse new zest among employees and give them a break from endless job commitments. That is why countless organizations take varied measures to bring teams together and build team culture. This includes team-building activities that play a significant part in that process.
Top Benefits of Team Building Activities
Monetary incentives and rewards are no longer the only motivation for the employees. Today, Human Resources aims to take employees out of the office's four walls and help build new experiences and a positive company culture.
Team-building activities are the ultimate way to straighten drooping shoulders and boost morale while breaking down barriers between employees. Here are the top benefits of team-building activities outside the office
● Maintains work-life balance
● Encourages creativity
● Increases employee collaboration
● Boosts employee motivation and
● Identifies hidden talents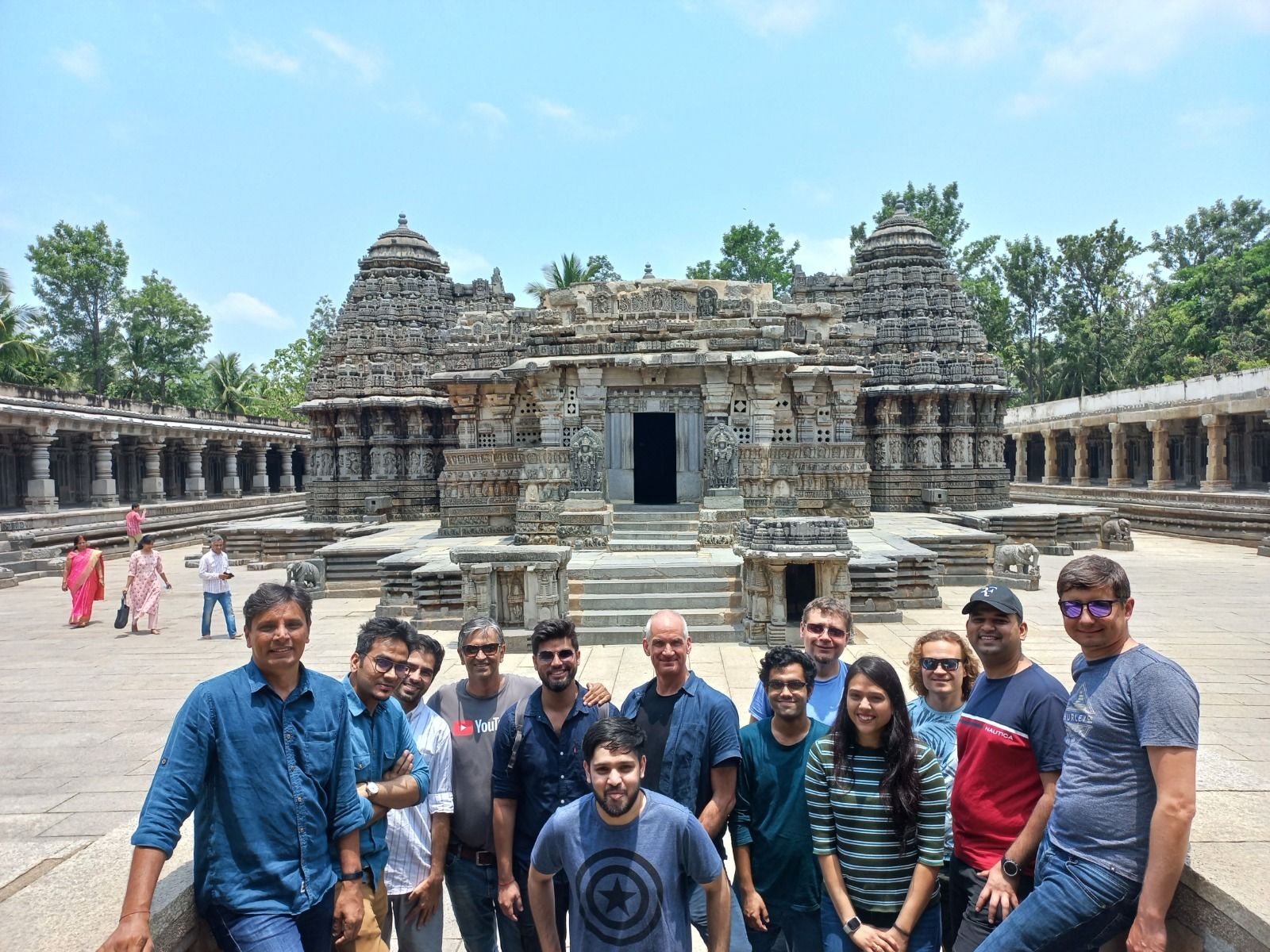 Top 5 Team-Building Activities to Enjoy Outside Office Walls
Being huddled in a cubicle can indeed have a detrimental impact on an employee's mental state and work ethic. Ditching the desk for a few days can do a world of good to employees. However, it is essential not to bring them from one enclosed place to yet another one, i.e., resorts.
The thrill of getting out of the office for a fun-filled, unique experience will work wonders for the employees. Relaxing in a resort room and meeting for regular activities hardly serves the real purpose of bringing employees outside- to align with nature and bust stress in a creative, fun, and productive way. Here are a few team-building ideas away from the constrained office or resort room atmosphere that can break the ice among teammates.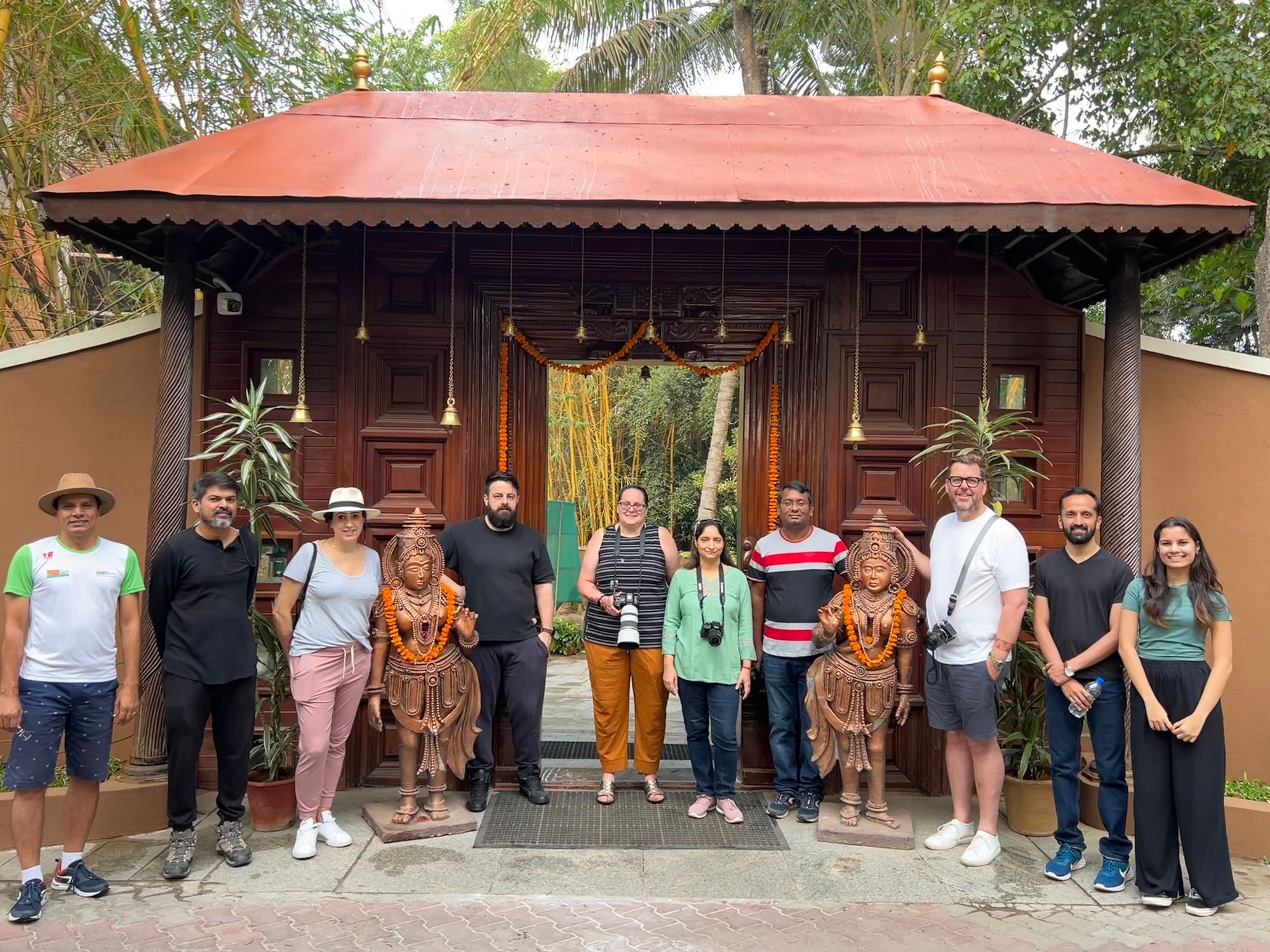 Interesting Walking Tours
The best way to learn about a place is through walking tours. Visiting a new city can include exploring its lanes and bylanes beyond the run-of-the-mill touristy spots. And a walking tour becomes more fun and exciting when you do it with your colleagues.
Hidden Gems Tours offers fascinating city tours in and around Bangalore. You get to know the real city, its history, culture, and architectural marvels. Imagine exploring food joints, famous shops in quaint lanes, temples, and more with your office colleagues.
Explore Mysore Somnathpur & Srirangapatna with Hidden Gems Tours and enjoy wonderful sites such as the stately Mysore Palace, the expansive Bandipur National Park, thriving marketplaces, and historic temples.
From the Poetry in stone tour for the aesthetes to the British heritage tour for the history buffs, Hidden Gems Tours provides an immersive and authentic experience through interesting itineraries. The tours cover not only famous landmarks but also explore off-the-beaten-path destinations to discover what makes the region truly unique.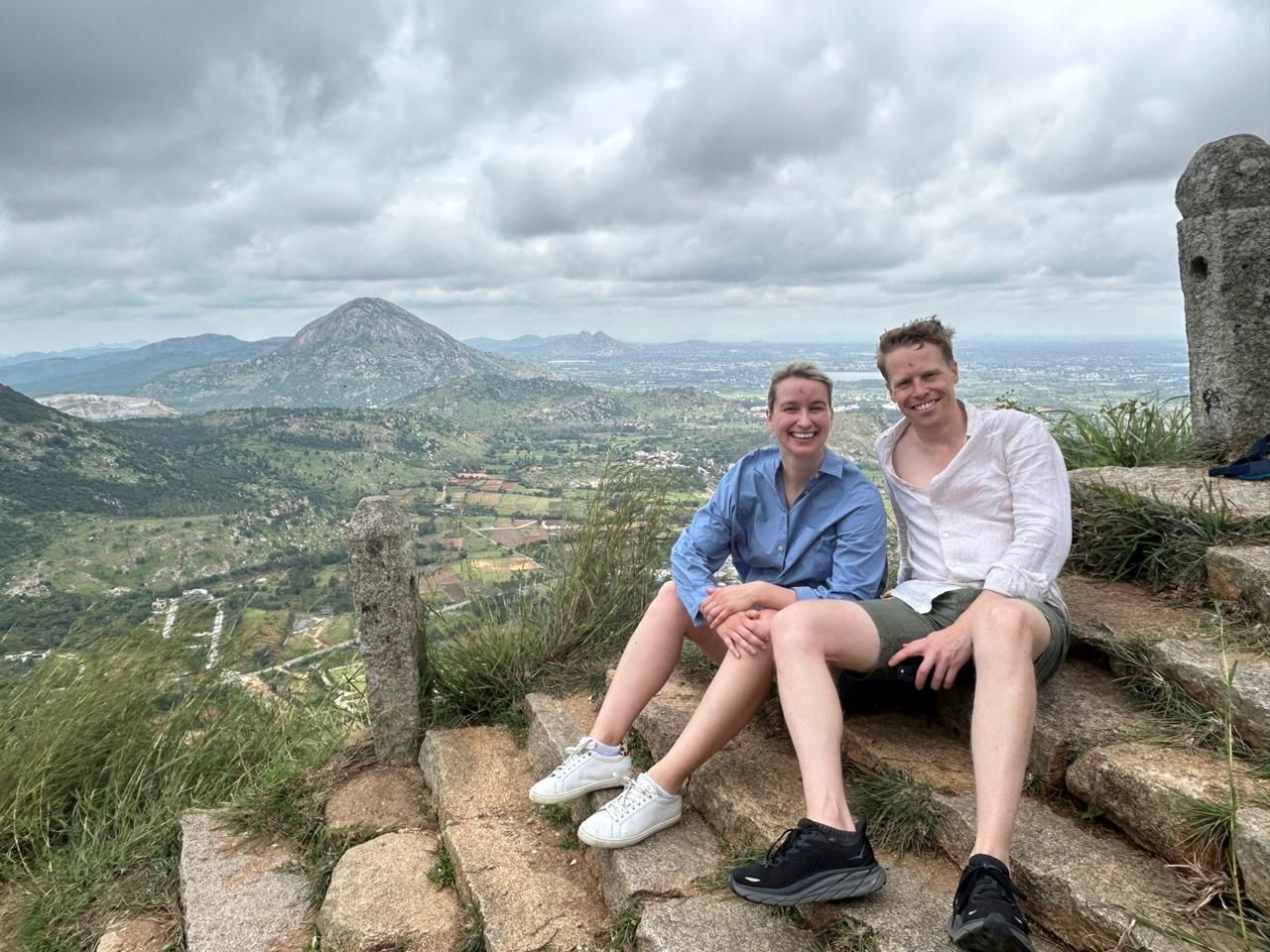 Fun Weekend Trips
Weekend trips offer fantastic team-building opportunities for organizations. Instead of planning something big, which may push budgetary constraints out of whack or take days to plan, a weekend trip can work as a great substitute! While devising an impromptu plan for an office full of people seems tedious, Hidden Gem Tours can plan an excellent itinerary for you.
The idea is to let team members not only enjoy views from their resort rooms but also go out there to immerse themselves in nature. Teams can participate in wilderness treks and go on hiking trails.
Hidden Gems offers an exciting two-day trip to Hampi, the UNESCO World Heritage Site with close to 1600 monuments. If you choose to take a tour on just one day of the weekend, consider indulging in team-building activities among panoramic countryside views with the Lepakshi and Nandi Hills tour. It is sure to be the ultimate antidote to stress.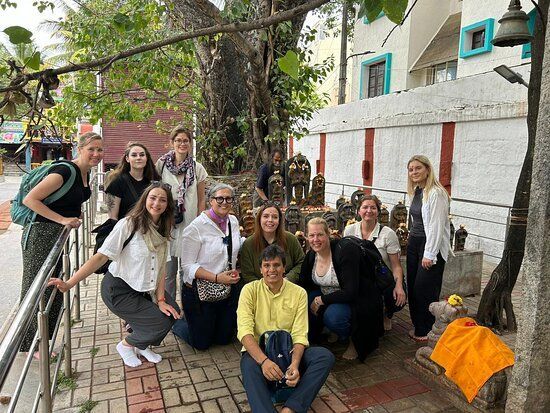 Fitness-based Run Tours
Group fitness activities such as run tours are a great way to unite both fitness enthusiasts and non-fitness enthusiasts to share a common ground. The workforce can drop a sweat while lacing up their shoes to enjoy a run around the famous spots of the city they are visiting.
A group fitness activity like a running tour emphasizes health and wellness. Employees can do very well with a burst of endorphins to help them enjoy the niceties of the city and return to their cubicles refreshed.
Feel the pulsating energy of a city like Bangalore as you run through the bustling neighborhoods and historic sites and get insights into the fascinating city. One such running tour includes the Bangalore rocks & parks running tour, which explores the oldest rock formation of the Vindhyas. Another option is the two-hour cantonment running tour that explores the garrison town. Like running tours, companies can also arrange for cycling tours, yoga tours, etc.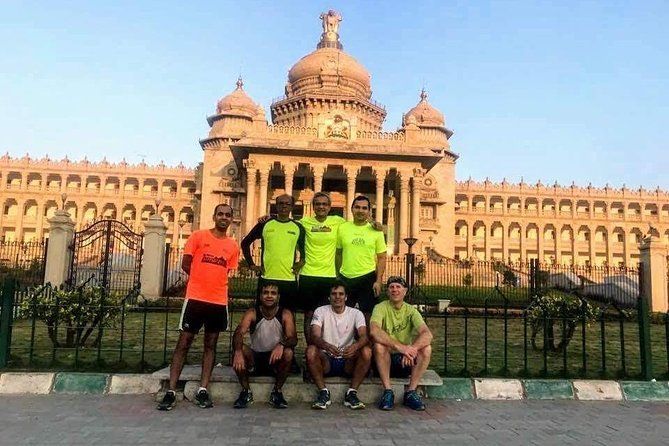 Break Boundaries with Camping
Camping is another fun outdoor group activity for adults working in the corporate sector. Of course, camp activities need a certain amount of planning and collaboration. Campers can share bonhomie by preparing food, having great conversations, singing sessions over the campfire, and narrating stories or playing fun games.
The company can also go up a notch with glamping, a more upscale version of regular camping, where the workforce may enjoy more amenities! Even pitching tents together can turn out to be a great team-building exercise! It will help every employee come back to work brimming with enthusiasm.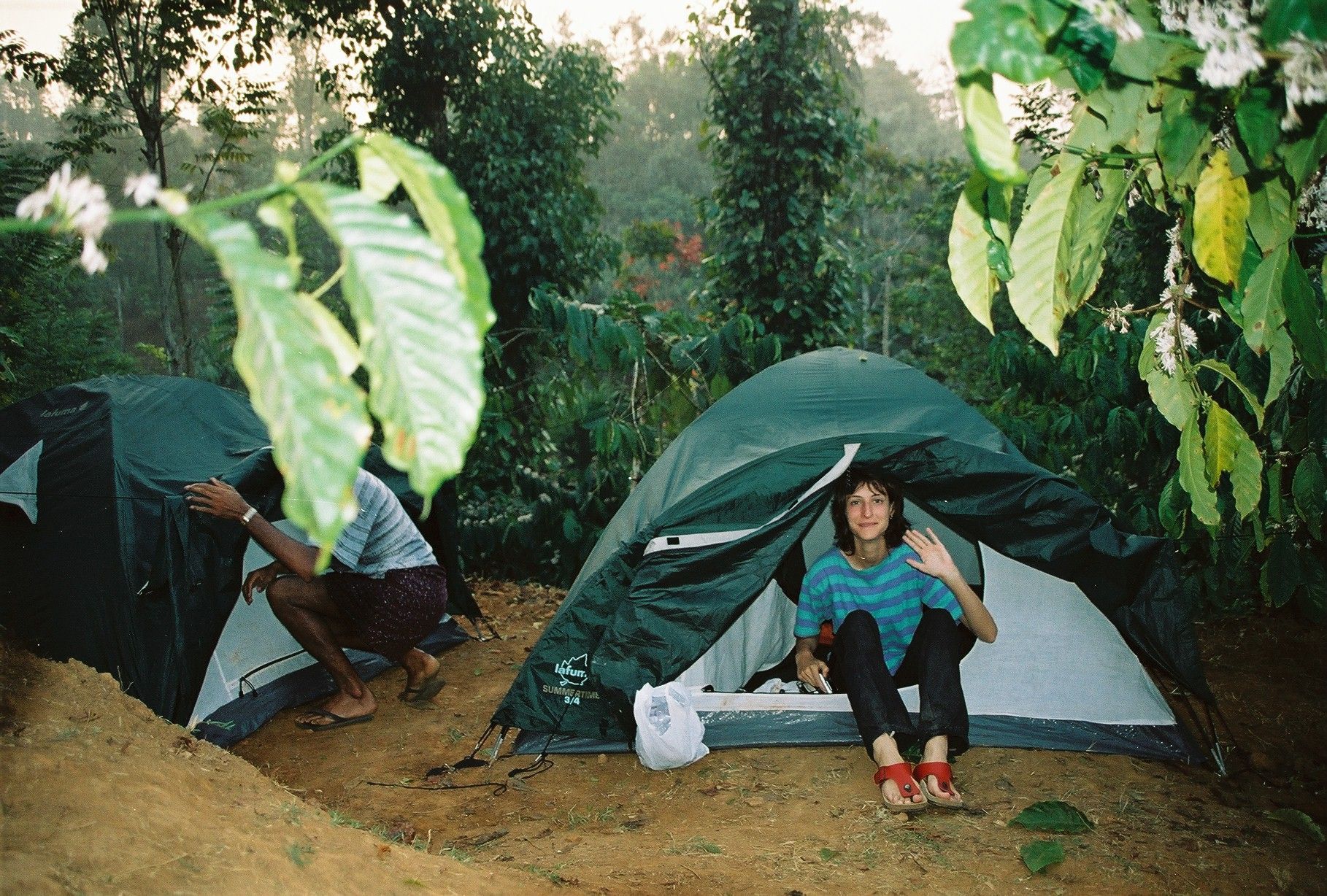 Build Team Spirit with Rafting
Rafting is a fantastic team-building exercise! Here, the team can bond by working together, along with the addition of a generous dose of fun.
A team paddling through a tricky stretch of water on a sultry day through the many thrilling rapids makes a rewarding experience. Peals of laughter, piercing screams, and the magical sound of the water will be music to the ears of desk-bound city slickers. White water rafting is a riveting team-building exercise to build camaraderie and team spirit.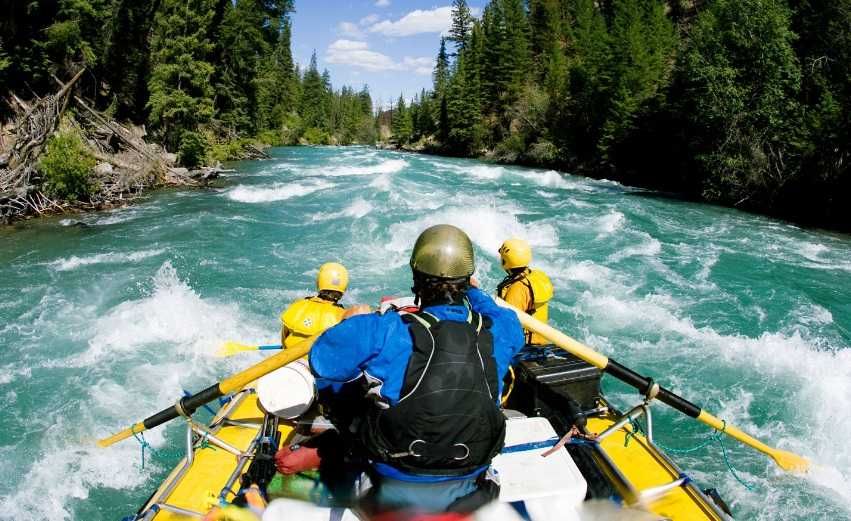 Pursue New Possibilities with Trips for Team-building
Team-building is an investment that keeps the happiness quotient high among employees and increases employee retention. Hidden Gems Tours can create unforgettable moments for every employee at the corporate outing. We provide authentic experiences with curated itineraries and discover off-the-beaten-path destinations that help people feel the veritable essence of the place they visit.
Hidden Gem Tours curates a journey beyond sightseeing, embraces the quintessence of travel, and creates memories of a lifetime. Book a tour today!
References-